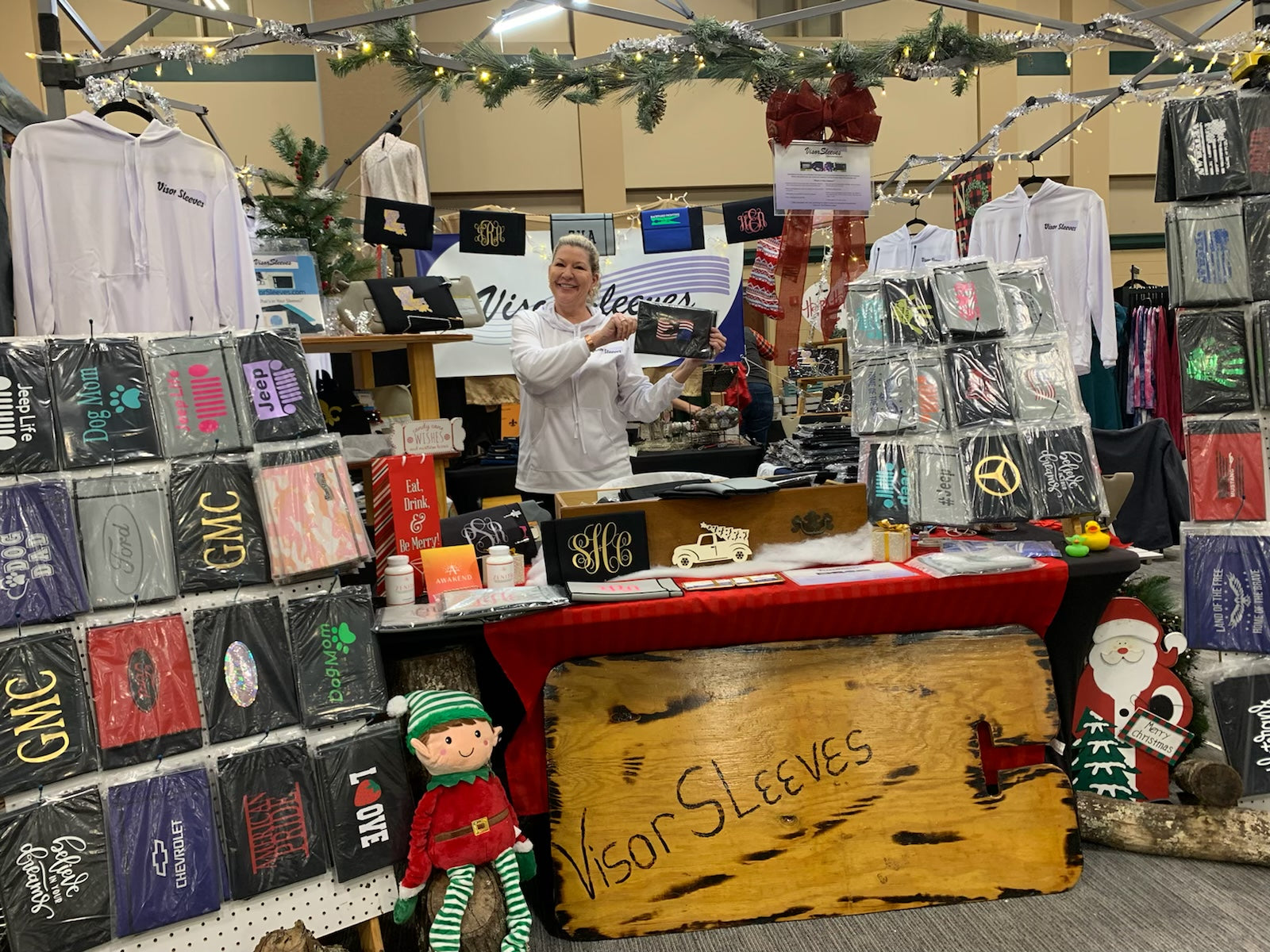 Merry Market in Natchez, Ms
The quittance city for your Holiday Spirit and Christmas Decor. We had a fabulous show there and we hope everyone loves the gift of VisorSleeves on Christmas Day! We loved all the fabulous restaurants there and the southern hospitality!! We hope everyone has safe travels and the most joyous of Christmas Holidays! VisorSleeves help to organize your driving essentials and keeps the commuter driving safer! 
No more reaching for items in your purse or across your cargo area and they free up your vehicles Cup Holders for their intention…Cups!!
Keep your vehicle looking new and your vehicles interior looking crisp…don't get caught with ugly staining and muck from constant touching…those smudges are permanent and YUCK!